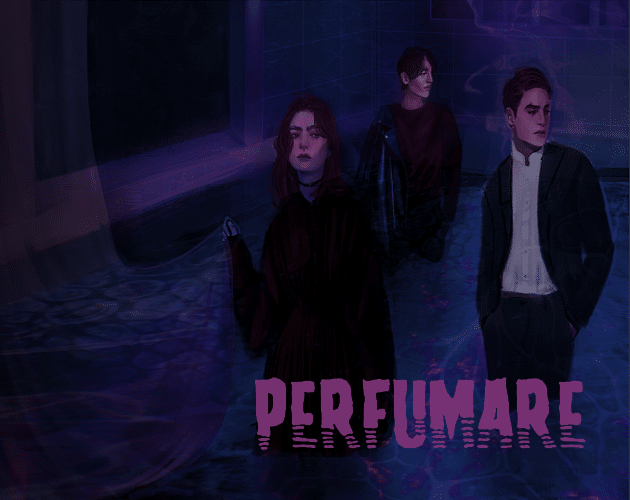 A dark fantasy visual novel with elements of mystery and romance set in a fictional world not so different from ours, where some people are born with a strange affliction called 'the gift'.
Perfumare (Visual Novel) is a teaser of the Interactive Fiction (text-based game) Perfumare: Avulsion [WIP] and as such, it only showcases the key scenes of the secondary plot (3 branches) leading to one of the two "common" endings or several 'miscellaneous' endings.
Perfumare (Visual Novel) can be played as a standalone and doesn't require any knowledge of Perfumare: Avulsion. Do bear in mind that the content is shorter, scenes are skipped and the pace is rushed to keep all three routes equal in length.
This game contains scenes of explicit violence, bad language, drug portrayal (including alcohol and tobacco), themes of death and suicide.
Proceed at your own risk.
One day, you wake up recalling only your name, hunted by the law for a capital offence you don't remember committing.
As you memories resurface, too slowly to be of any use, all you have is your gut to tell if the route your take are the right ones.
So be sure to choose wisely.